If God does not play with words, NEVER expect Him to play with His Words.
"God is not man that He should lie; neither the son of man that He should repent; hath He said it, and shall He not do it? Or hath He spoken, shall He not make it good?
Like Him, we are not here to play with words, nor to play with His Words.
God means everything He says, and say everything He means.
He may be oratorical in His presentations, especially when one look at the books of Job, Psalms, Proverbs, Ecclesiates, Isaiah, Jeremiah to mention just a few of His books in The Bible. But He is not out to impress an audience or a critical public or a literature review panel. He means just everything He says and say everything He means.
And He will in all certainty bring to pass everything He says. He says it with His mouth, He does it with His hands. Not that He hardly but He never eat His Words. When it came to the house of Eli, He did not eat His words when Eli flouted His terms. Because He that honour Him He will honour and he that despise Him, He will lightly esteem. I Samuel 2:30
The good news of His ways and lifestyle is that He keep His Words and promises to the letters. If only you will play your part well, He will keep His part as regards anything that drops from His mouth. He won't take them back.
Another of the good news!
On several occasions such terms and conditions are not even grievous. For instance it may not even involve sacrificing your first born on the altar like Abraham! Many at times it may just involve you standing still and seeing His salvation. We won't even go to the Red Sea. But to the promised land, we will go. Where God told His people "in returning and rest shall ye be saved, in quietness and confidence shall ye be saved" To any man rational in this platform, what is so grievous in that?
Yet His people answered "nope, but we will flee upon horses…." And because He will not eat His Words, He answered them back "therefore shall ye flee"
Again God said "by this time of tomorrow, a bag of rice will sell for N15, a bag of garri will go for N4 and a bag of beans for N7" 2Kings 7:1. Just in a matter of 24 hours! And a non grievous condition He attached to it was just for His people to simply believe and wait. Anything grievous in that? Not even a prophetic action is to be taken, no bullocks or heifer to be sacrificed upon an altar. JUST SIMPLY BELIEVE and WAIT for the next 24 hours!
Yet one man among them began to calculate bills of laden, bank guarantee, custom clearance, high sea demurrage, to the extent that even if a miracle should happen and God open the windows of heaven – he was still on course on that, until he over shot the ball over and above the goal mouth – "….might this things be?"!!!? 2Kings 7:2.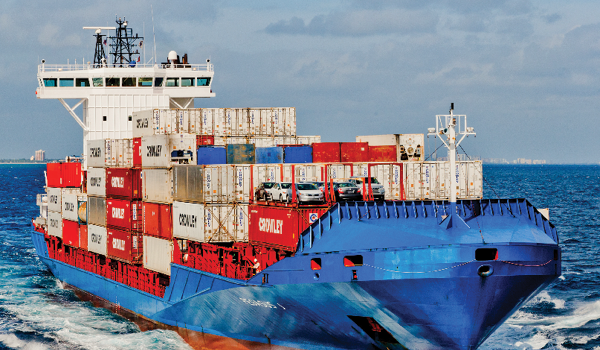 Because God won't eat His words, God answered that very man back with another Word, which again He won't eat! And both came to pass in a matter of 24 hours! 2Kings 7:1-2b, 20.
Has He said it concerning you? Hold fast unto it. He won't eat it. Rather it shall come to pass.
Same goes for God's Word for you who is reading this, and who will take a step to repent of your sins of unbelief and believe on the Lord Jesus Christ today. As He said it, so shall it come to pass, that "….ye shall be saved, you and your household"
#IstandforTheGospelofChrist
#